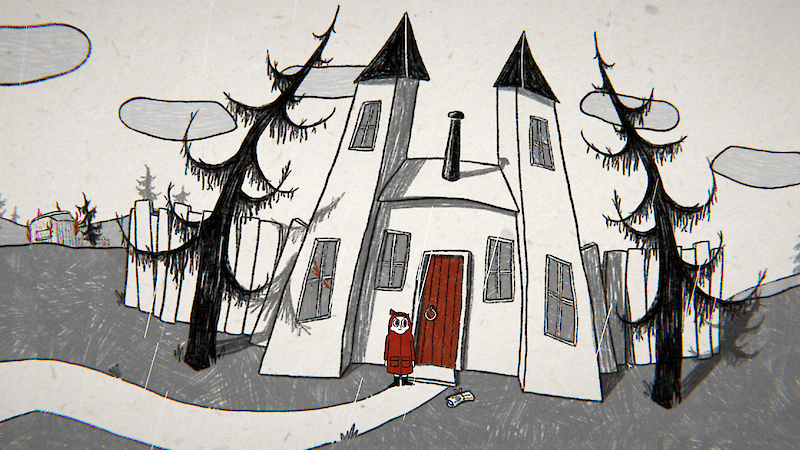 «Tom the Postgirl» is an interactive story game which is all about peeking. The player incarnates Tom, who must deliver every parcel on her list. She is very curious and tempted to peek at every occasion she gets. The story is told without any narrator or words but only through glimpses into the villager's intimacy. As you watch every chapter unfold, you realise the impact your actions have on your surroundings.
Ever since I was a little girl, I have had a fascination with stories. Bedtime was my favourite part of the day because I heard a new one. When it came time to choose a concept, I chose a famous fable, Little Red Riding Hood, as my starting point. Things became somewhat twisted as I wished for a more adult and dark narrative.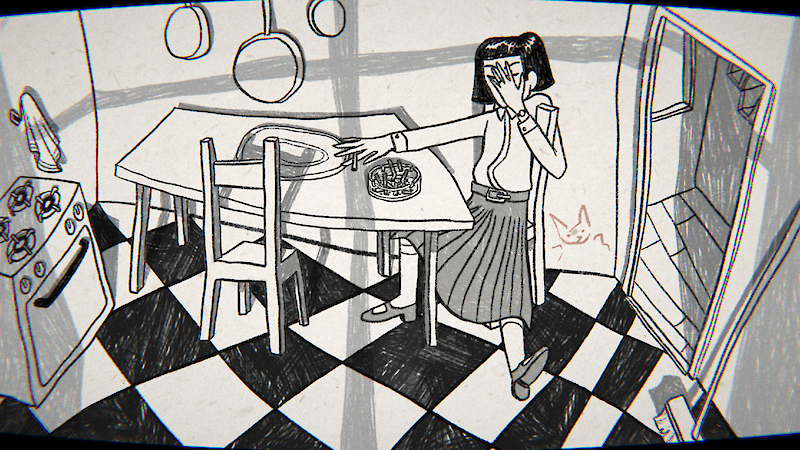 My intention with «Tom The Postgirl» was to immerse the player in a world where madness is omnipresent. The distorted perspectives and uneven textures helped me create a sense of instability and lean the story into absurdity. In addition, the limited colour palette (black-white-red) should draw attention to some aspects of the story while also making the overall more impactful and straightforward.